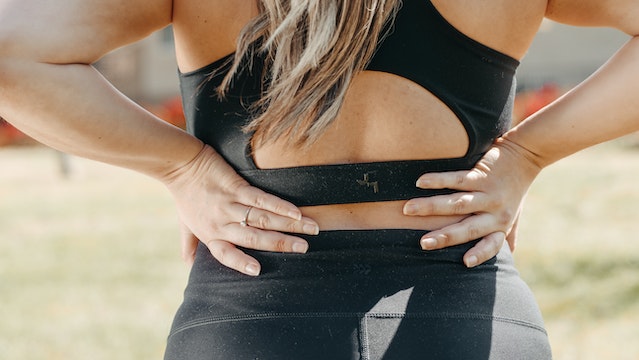 Chronic back pain is a condition that affects millions of people every year. It is often caused by degenerative diseases, debilitating injuries, lifestyle habits and other factors.
And though the intensity and type of pain may vary from one person to the next, all who suffer from back pain will experience some degree of diminished quality of life due to chronic discomfort and decreased activity levels.
Even worse, many who suffer from chronic back pain lack the means to take time away from work for surgery and potentially long recovery times. Instead, they try to push through the pain in an effort to maintain what becomes a more challenging schedule with each passing day.
Here are just a few of the common causes for chronic back pain:
Sprains / strains
Disc degeneration
Herniated / ruptured discs
Sciatica
Arthritis
Spinal stenosis
Inflammation / wear of the sacroiliac joint
Radiculopathy (pinched nerve)
Spondylolisthesis
Skeletal imperfections
Lifestyle factors

While back pain is unique to each individual, many sufferers experience some combination of the following symptoms:
Dull or achy pain in the low back
Discomfort or difficulty when standing up or sitting down
Pain that increases after long periods of sitting or standing
Pain that worsens with activity
Burning, tingling or numbness that radiates to the thighs, lower legs or feet
Muscle spasms / tension in the low back and hips

If you suffer from chronic back pain, here's some good news for you: you do NOT have to push through the pain and suffer needlessly.
Thanks to modern advances in state-of-the-art treatment technologies, your pain can be greatly reduced or even eliminated using non-invasive treatment options that may prevent the need for surgery and long recovery times.
Here are just a few of the non-invasive methods used to produce life-changing relief for chronic back pain sufferers:
Spinal Decompression
Spinal decompression provides the opportunity to reduce pain, eliminate pressure, restore mobility and realign your spine.
Cold Laser Therapy
Cold laser therapy is a non-invasive, low-level laser therapy that stimulates natural healing properties within your body, and helps relieve pain by eliminating the cause of your pain at its root.
Shockwave Therapy
Shockwave therapy sends high-energy radial pressure waves (RPWs) to the site of chronic pain. These acoustic waves increase blood flow, stimulate muscle repair and regeneration, and increase metabolization at the cellular level.
Herniated Disc Therapy
Herniated Disc Therapy is a very effective treatment for herniated and bulging discs, using Cox flexion/distraction tables.
Massage Therapy
Massage therapy is tailored specifically for the patient's condition/injury to help increase blood circulation, reduce swelling, relieve muscle pain and spasms, and to aid in recovery and range of motion.
Your chiropractor may recommend additional methods for relieving your pain, such as dietary and/or lifestyle changes, with the objective of ensuring your overall health and wellness for optimal outcomes.
To determine which treatment option(s) may be most effective for your type of back pain, consult with a qualified chiropractor who will conduct a thorough examination and make recommendations based on your individual situation.
Do you experience any of the above symptoms and want to know more about your chronic back pain and available treatment options?
At Coastal Chiropractic in Largo & Clearwater, Florida, we provide expert, personalized care to help you find relief from your pain.
Our own Dr. Marc J. Rogers offers powerful, non-invasive pain relief alternatives for area patients suffering from back pain and other debilitating conditions. Whether your best option is Spinal Decompression therapy or a different treatment method, he will work together with you to customize the most effective plan for your individual situation.
To consult with Dr. Rogers, schedule an appointment by calling (727) 581-2774, or use our convenient electronic form to schedule your appointment online.