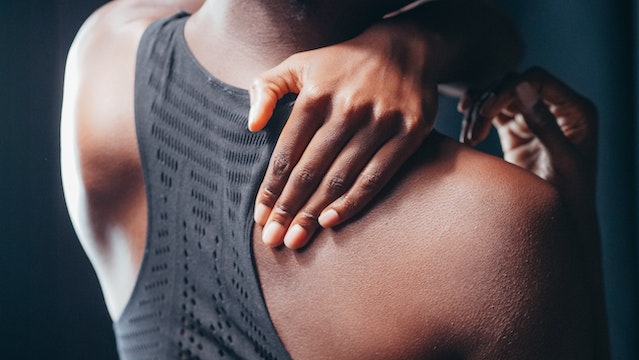 Whether you've sustained an injury while playing athletic sports, being involved in a car accident, or simply engaging in everyday physical activities, there are important next steps you should be taking to ensure the best possible outcomes for healing and pain relief.
Even if surgical methods are necessary for the correction of certain injuries, injury rehabilitation is a critical factor in the healing process. Not only does this type of therapy serve to facilitate the restoration of motion, function and muscle strength, it also aids in physical recovery and helps to reduce the risk of further injuries.
Injury rehabilitation involves special exercises and techniques that help to strengthen and correct the muscular system, strained tissues and skeletal misalignment.
Here are some of the injury rehabilitation methods used to help athletes and other injured patients return to a more healthy, active and balanced lifestyle:
Physiotherapy (Physical Therapy)
Physiotherapy is used to treat injuries, deformities, diseases and movement-hindering conditions by means of exercise, heat, massage and other holistic methods. The treatment is designed to restore and maintain mobility and function for overall improvement of lifestyle and well-being.
Electrical Muscle Stimulation
Electrical muscle stimulation (EMS), or neuromuscular electrical stimulation (NMES), is an effective technique with multiple applications, such as injury rehabilitation and prevention, muscular function evaluation, strength training enhancement and post-exercise recovery.
The treatment involves the use of mild electronic pulses that cause the muscles to contract, which stimulates injured muscles to accelerate recovery and reduce pain.
Ultrasound
Therapeutic ultrasound is a safe, non-invasive treatment method that utilizes sound waves to increase blood circulation, reduce pain symptoms, improve physical mobility and accelerate the healing process. It is especially effective in the treatment of musculoskeletal injuries, as well as neck and back pain, rotator cuff injuries, ankle sprains and more.
Cold Laser Therapy
Cold laser therapy (or low-level laser therapy) uses light energy to stimulate faster, more effective healing, and to reduce pain and inflammation without causing damage to the body's tissue. Conditions commonly treated using this therapy include sports injures, fibromyalgia, low back pain, tendinitis, carpal tunnel syndrome , rheumatoid arthritis and more.
Kinesio® Taping
Kinesio Taping is a therapeutic technique that stimulates the body's natural healing processes while supporting muscles and joints without inhibiting range of motion. This method is used to treat neuromuscular, orthopedic and other physical conditions by means of strategically positioned flexible tape that assists in injury rehabilitation, reduces inflammation and prolongs the benefits of in-office physical therapy.
Neuromuscular Rehabilitation
Neuromuscular therapy (NMT) is an effective treatment for neuromuscular disorders such as Parkinson's Disease and Multiple Sclerosis. This therapy utilizes soft tissue manipulation and/or static pressure to improve skeletal function and alignment, nerve system function, circulation and more. It is effective in alleviating pain and tension, and restoring a more active quality of living.
Injury Rehabilitation Services in Largo
At Coastal Chiropractic, we have the latest in physiotherapy equipment; electrical muscle stimulation, ultrasound, cold laser therapy, Kinesio taping, and neuromuscular rehabilitation. We have helped hundreds of patients return to more active, healthy lifestyles, with less pain.
If you need injury rehabilitation services in Largo & Clearwater, Florida,  Dr. Marc J. Rogers will work together with you to customize a plan that will effectively relieve your pain, accelerate your healing and improve your overall quality of living.
To consult with Dr. Rogers, schedule your appointment by calling (727) 581-2774 or using our convenient electronic form to schedule your appointment online.