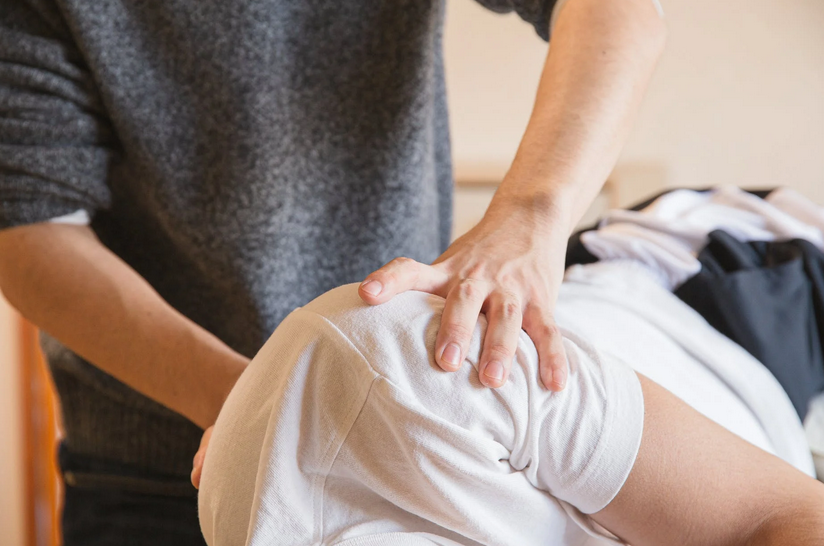 It is estimated that 116 million+ Americans experience musculoskeletal pain every year, and as a result, many people suffer daily with painful and debilitating symptoms.
Those who seek help for relief from their pain are often subjected to invasive surgical procedures, addictive pain medications, and expensive appointments that may be especially difficult to afford when long recovery periods require time away from work.
The good news is, advances in modern medical technology have produced many alternative therapies that not only provide significant pain relief, but are also easy for patients to endure. One such remarkable therapy is known as cold laser therapy, or low-level laser therapy (LLLT).
What is Cold Laser Therapy?
Cold laser therapy is an innovative treatment method that utilizes a hand-held low-intensity laser to reduce pain and stimulate healing. This non-surgical technique requires the application of low-level light directly targeted to areas of injury, inflammation and/or pain, without causing injury to your body's tissue.
How it works
When the low-intensity light is passed through layers of epidermis, it is then absorbed by the body's tissue to interact with light-sensitive cells, (similar to the way that sunlight is absorbed by plants for photosynthesis and growth). Damaged cells respond to the light energy with a  physiological reaction that promotes regeneration for more rapid and effective healing.
What Conditions Can Be Treated with Cold Laser Therapy?
Cold laser therapy is used to treat myriad conditions, including:
musculoskeletal pain
inflammation
sports injuries
joint pain
back pain
knee pain
soft tissue injuries
minor sprains
muscle strains
general aches & pains
swelling
muscle spasms
tendonitis
bursitis
fibromyalgia
carpal tunnel syndrome
There are a variety of other ailments that may be treated with cold laser therapy. To determine whether your condition may benefit from this effective treatment, consult with a qualified medical provider who offers cold laser therapy as an available treatment option.
Benefits of Cold Laser Therapy
Patients often prefer cold laser therapy to other treatment options because of the many benefits it provides, in addition to more rapid healing and substantial pain relief:
Non-invasive (non-surgical)
Completely painless
No side effects
Performed on an out-patient basis, in very little time
No prolonged period of recovery
Cost-effective
No addictive pain medications
Do You Suffer from Painful Injuries, Inflammation, Joint or Back Pain?
At Coastal Chiropractic, we provide expert personalized care to help patients find relief from any or all of these painful physical conditions.
If you need cold laser therapy in Largo & Clearwater, Florida, Dr. Marc J. Rogers will work together with you to customize a plan that ensures the best possible outcomes from your treatment.
Consult with Dr. Rogers to determine whether cold laser therapy, or another effective treatment method, will produce the best results to reduce or eliminate your pain and/or inflammation.
To schedule your appointment, simply call (727) 581-2774 or use our convenient electronic form to schedule your appointment online.