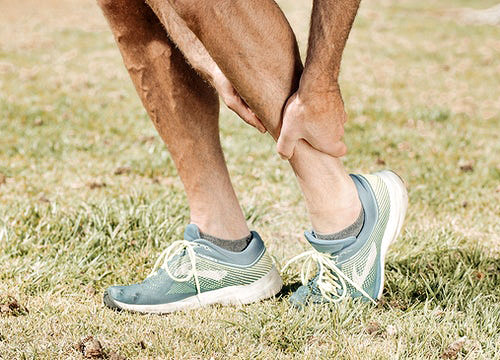 Although shock wave therapy was introduced for human treatment in 1980 and approved by the U.S. FDA in 1984, its clinical use was at first limited to lithotripsy, a procedure that uses shock waves to break up kidney stones.
It didn't take long before physicians discovered that this innovative technology could provide remarkable benefits for many other painful conditions, particularly in the field of orthopedics.
Today, shock wave therapy has become a popular non-invasive treatment option for myriad physical ailments, including:
Musculoskeletal conditions
Joint and tendon disorders
Plantar fasciitis
Bursitis
Bone necrosis
Non-healing fractures
Chronic lower back pain
Peyronie's Disease
Thanks to the availability of shock wave therapy, athletes and other patients with injuries that can't be relieved using common healing methods such as ice packs, bed rest or therapeutic exercise can benefit from an effective treatment option that doesn't involve invasive surgical procedures.
Most patients who have chosen this therapy have reported significantly favorable results, including decreased chronic pain symptoms, increased levels of mobility and overall improvements in general well-being.
How it Works
Shock wave therapy utilizes powerful acoustic pulses to stimulate cells that are responsible for bone healing and new bone production, and cells that are responsible for healing connective tissue (such as tendons).
This innovative treatment method provides a "controlled re-injuring" in the body that breaks up scarring and stimulates revascularization, or regeneration of bone cells and blood vessels, resulting in faster healing and improved range of motion.
Shock wave therapy is completely non-invasive and is performed in relatively little time, on an outpatient basis. The procedure is virtually painless, and results are usually experienced fairly quickly.
Who Can Benefit from Shock Wave Therapy
When recommended by a qualified practitioner after thorough consultation and evaluation, shock wave therapy may be beneficial for qualifying adults of most any age, even in elderly patients. It has proven to be particularly helpful for those who have suffered acute athletic injuries and/or various musculoskeletal conditions.
It is not, however, recommended for children and adolescents under age 17, nor for pregnant women.
Dispelling the Myths
If the words "shock wave" sound like something drastic, don't be concerned; this effective treatment method is safe, comfortable, fast and effective.
But in case you've encountered any common myths about the procedure, here are a few facts to consider:
Shock wave therapy is NOT the same as shock therapy, which is often associated with electrical currents being transmitted through the brain. Unlike shock therapy, shock waves contain no electrical currents and do not cause pain.
Shock wave therapy is NOT the same as radiation therapy, which involves high-intensity radio waves, (such as X-rays), that are commonly used to treat cancer conditions. Rather, shock waves utilize air pressure and density to treat physical pain and injury.
Shock wave therapy does NOT interfere with the heart or pacemakers. While the treatment does serve to facilitate stem and blood cell flow, it does not speed up the heart rate. Shock waves are never applied to the heart or vital organs, and the devices utilized during the procedure do not have any effect on pacemaker functions.
Can Shock Wave Therapy Help Relieve Your Pain?
You may have many more questions about shock wave therapy, and whether it may prove beneficial for treating your physical conditions. The best way to determine whether this treatment can help you find relief from chronic pain or acute injuries, consult with a qualified physician to get the answers you need.
At Coastal Chiropractic in Largo, Florida Dr. Marc J. Rogers is a fully qualified practitioner who will provide expert, compassionate care in working with you to customize a plan that ensures the best possible outcomes from your treatment(s), whether it be shock wave therapy, or a more suitable option for your individual situation.
To get started now, simply call (727) 581-2774 or use our convenient electronic form to schedule your appointment online.