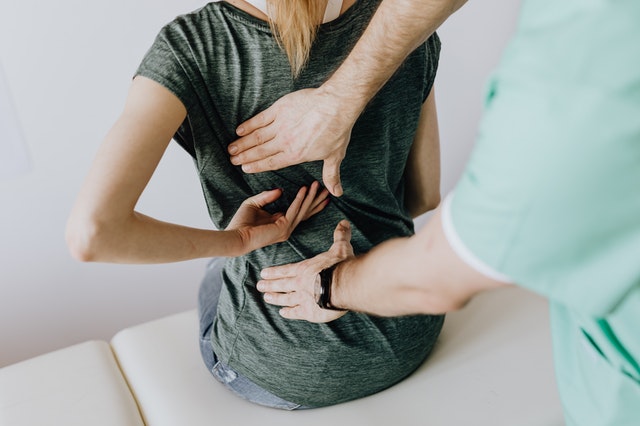 Many people suffer from back pain caused by spinal conditions or injuries, but not everyone seeks medical treatment for relief.
Why would anyone choose suffering over treatment? Because many treatment options are unpalatable, expensive or simply too difficult to endure, so those in pain often choose instead to just tough it out.
But they really don't have to.
Thanks to the latest innovative, state-of-the-art technologies in modern medical care, patients have more options than ever before, including many that are far easier to tolerate.
One of the more remarkable treatments available today is Spinal Decompression Therapy.  This method has proven to be a real game changer for back pain patients who can't tolerate long-term pain medications or endure invasive back surgery.
With Spinal Decompression, patients no longer have to face difficulties such as:
Painful back surgery
Prolonged recovery times
Missed time from work
Addictive, fog-inducing pain medications
With spinal decompression, patients now benefit from a treatment option that is safe, effective and virtually painless.
Spinal Decompression Explained
It may seem like something from a futurist science fiction movie, but it's here and now, and it's really not as complicated as it sounds… at least, not for the patient. 🙂
Simply put, spinal decompression is a gentle, gradual stretching of the spine that expands the surrounding area to alleviate pressure and enable discs to settle back into proper position.
The procedure is performed over the course of several sessions, each taking up to 45 minutes. During treatment, the patient is comfortably positioned on a decompression table, under the supervision of a certified Chiropractor. After treatment, patients generally return to their typical daily routine.
One of the greatest benefits of spinal decompression therapy is how effectively it works to relieve pain;  an astonishing success rate of nearly 89% makes this one of the most preferred treatment methods for many painful back conditions.
Conditions Treated with Spinal Decompression
Spinal Decompression therapy has been proven remarkably effective for many ailments, including:
Neck and back pain
Bulging or herniated disks
degenerative disk disease
Facet Joint Syndrome
Sciatica (pain, weakness, or tingling that radiates down the leg)
Spinal stenosis
Injured or infected spinal nerve roots
If you are experiencing symptoms of any of the above conditions, consult with a qualified medical professional who can properly diagnose the source of your pain and provide expert recommendations as to which treatment options may deliver the most significant degree of relief from your pain.
Do You Suffer from Degenerative Disc Disease or Another Painful Back Condition?
At Coastal Chiropractic in Largo & Clearwater, Florida, we provide expert, personalized care to help you find relief from your pain.
Our own Dr. Marc J. Rogers offers powerful, non-invasive pain relief alternatives for area patients suffering from back pain and other debilitating conditions. Whether your best option is Spinal Decompression therapy or a different treatment method, he will work together with you to customize the most effective plan for your individual situation.
To consult with Dr. Rogers, you can schedule an appointment by calling (727) 581-2774, or use our convenient electronic form to schedule your appointment online.