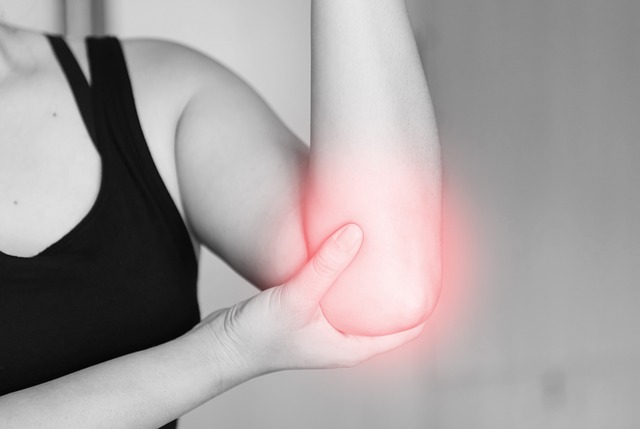 When we think of chiropractic care, treatment for back pain is what usually comes to mind. And while chiropractors do offer a variety of treatment options for sciatica, herniated disc, radiculopathy, lower back pain and more, it may surprise some people to learn that chiropractic care provides effective treatment solutions for myriad other conditions as well.
This makes sense, considering that adjustments in the spine can have an impact on the entire body. Proper physical function is dependent on the body's central nervous system, and if the spine is not properly aligned, the body's ability to transmit necessary signals to the brain may be greatly diminished. This can result in painful and/or debilitating physical issues.
Here are just a few of the issues and painful conditions that can benefit from chiropractic care:
Wrist Pain
The manipulation of tissue in the wrist area can increase range of motion and alleviate pain in the joints. Realigning bones around the wrist serves to release tension and reduce inflammation, which facilitates pain relief and healing.
Elbow Pain
Prior to considering surgery or steroid injections, chiropractic care should be explored as a viable solution for elbow pain. Joint manipulation and realignment in the elbow can reduce swelling and inflammation to minimize discomfort and increase mobility.
Leg Pain
By adjusting and aligning the spine, pressure in the nerves is relieved and the nervous system functions more properly, which can have a direct benefit for other areas of the body. In addition to alleviating leg pain, cramps and muscle spasms, spinal adjustments are proven effective for improved circulation to promote healing.
Knee Pain
Chiropractic adjustments made to the knee can facilitate greater mobility in the joints and decreased inflammation, which aids in pain relief. Posture correction may also be indicated so that stress on the knee is relieved by a more optimal distribution of weight on the affected area.
Foot Pain
Foot pain and inflammation can be diminished by means of manipulation and mobilization of the joints in the feet. Plantar fasciitis symptoms are often remedied by chiropractic adjustment, which promotes improved transmission of necessary signals between the body's nerves and tissue.
Muscle Pain
Adjusting the spine and soft tissue can alleviate the pain and tension placed on muscles by the pull of misaligned spinal bones. By realigning the spine, pulled muscles are relaxed and blood flow is increased, allowing for a faster and more effective healing process.
There are many more conditions that can be effectively treated with chiropractic care, including allergies & breathing issues, digestive problems, high blood pressure, headaches, nausea & dizziness, fatigue and anxiety, to name a few.
Can Your Condition be Treated with Chiropractic Care?
The best way to answer that question is to consult with a qualified chiropractic specialist, who can assess your individual situation and determine whether chiropractic care can help you find relief.
At Coastal Chiropractic in Largo, Florida, Dr. Marc J. Rogers provides expert chiropractic care for patients with a variety of conditions. He will take the time to address all your concerns and work together with you to develop the most effective treatment protocols for you individual situation.
To find out if chiropractic care is right for you, schedule a consultation with Dr. Rogers by calling (727) 581-2774 or using our convenient electronic form to schedule your appointment online.